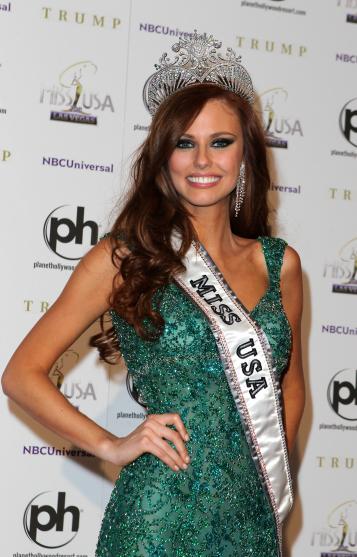 After making the final four in the Miss USA competition, Alyssa Campanella answered a question about legalizing marijuana by saying she didn't think it should be fully legalized as a solution to help ailing economies. No, wait…that's not exactly what she said.
Let's look at her actual answer:
"Well, I understand why that question would be asked, especially with today's economy, but I also understand that medical marijuana is very important to help those who need it medically," she said. "I'm not sure if it should be legalized, if it would really affect, with the drug war. I mean, it's abused today, unfortunately, so that's the only reason why I would kind of be a little bit against it, but medically it's OK."
I knew this competition was about beauty and brains. I don't care what those feminists say. That answer was the best mushy non-answer ever! I hope she runs for office soon. Maybe then she'll find out that medical marijuana has actually been legal in California for quite some time. But I'm glad she's okay with it.
Read more in the Maryjane Category at Freedomisgreen.com
Beth Mann is a popular blogger and writer for Open Salon and Salon. She is also an accomplished actor and director with over 15 years of experience, as well as the president of Hot Buttered Media. She currently resides at the Jersey shore where she can often be seen surfing or singing karaoke at the local dive bar. Contact: maryjane {at } freedomisgreen.com